Merck to add 100 jobs, expand Elkton plant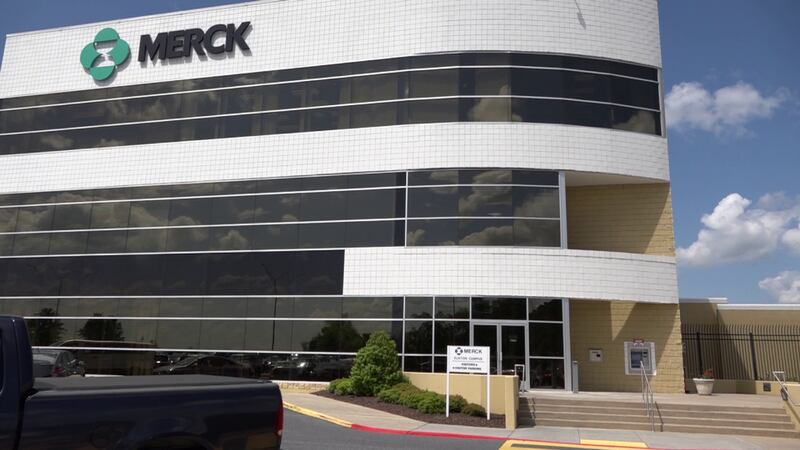 Published: May. 6, 2019 at 6:07 PM EDT
Gov. Ralph Northam visited the Merck manufacturing plant in Rockingham County on Monday to announce the pharmaceutical company's plans to expand its workforce and facility.
In addition to creating approximately 100 new jobs, Merck plans to add 120,000 sq. ft. to its operation, according to the governor's office. The expansion will help boost production of Gardasil — a vaccine used to prevent human papillomavirus, also known as HPV.
The company will also coordinate with James Madison University and Blue Ridge Community College to create a pipeline of potential employees.
"Despite having great colleges and universities, a lot of these jobs don't necessarily require a four-year education. We call them new collar instead of blue collar or white collar," said Gov. Northam.
Merck currently employs 900 workers at its Elkton plant, which has been under operation for more than seven decades.
"We are proud of the employees and colleagues at Merck who are inventing for life to deliver our innovative medicines and vaccines to the world," said Sanat Chattopadhyay, Executive Vice President and President, Merck Manufacturing Division. "We also are grateful to our neighbors in the community and Commonwealth. Our strong partnerships with local and state elected officials, educational institutions, and organizations throughout the Elkton community help us sustain our commitment to the area's economic growth."
"They already play a critical role, an important role with us but this is a signal, a sign of their investment in the Shenandoah Valley, Rockingham County, and we are just tickled to death," said Mike Breeden, the District 5 supervisor in Rockingham County.
Secretary of Commerce and Trade Brian Bell and State Senator Emmett Hanger (R-Va. 24th District) also spoke on Monday at the facility.
In 2016, Merck announced a $168 million investment in the plant. The Virginia Economic Development Partnership worked with Rockingham County, the Shenandoah Valley Partnership, and the General Assembly's Major Employment and Investment (MEI) Project Approval Commission to secure the project. Pending General Assembly approval, Merck will be eligible for an MEI custom performance grant of up to $7.5 million for storm water and infrastructure upgrades to support the expansion of the facility.
"Merck is an industry-leading healthcare company with operations around the world, and its long-lasting success in Rockingham County is a powerful testament to the region's globally recognized pro-business environment and 21st-century workforce," said Delegate Nick Rush, Vice Chair of the MEI Commission. "This expansion represents an historic investment in the Commonwealth, and I am confident that the company will continue to thrive with unwavering support from its many partners at the state, regional, and local levels, as well as Blue Ridge Community College and James Madison University."