New Netflix series sparks debate on sensitive subject matter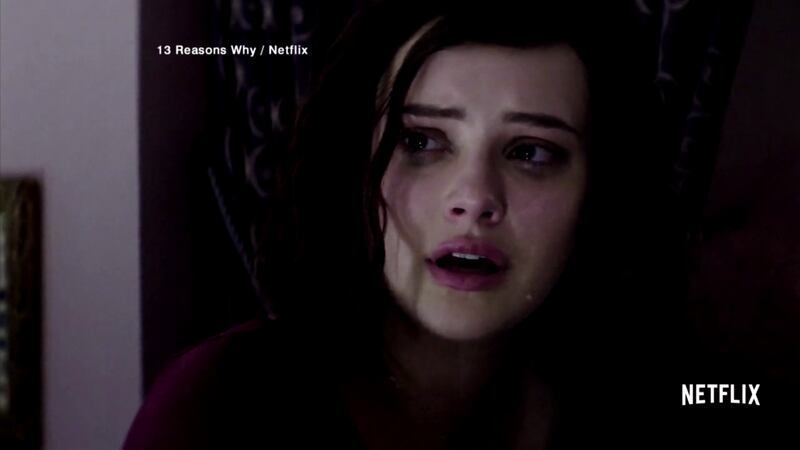 Published: May. 2, 2017 at 6:03 PM EDT
A new show on Netflix is causing quite a bit of controversy.
"13 Reasons Why" centers around teen suicide, and some people are wondering if it's doing more harm than good.
The series follows the story of Hannah Baker, a high school student who decides to take her own life.
She leaves behind audio recordings for the 13 people she claims contributed to her death.
Some folks are saying this show opens up a necessary dialogue on suicide, but others fear it may be glamorizing it.
That can be especially dangerous when you consider that nearly 20% of teenagers admit to seriously considering attempting suicide.
The American Foundation for Suicide Prevention is asking parents to talk to their children about the series before they watch it.
"A lot of middle schoolers and high schoolers are watching this series and some people even younger than that," said Crystal Graham, Virginia Area Director for AFSP. "I think maybe offering to sit down and watch it with them and then to have a conversation with your teen, 'are you okay', 'what do you think of the series'. Ask some open ended questions that foster conversation."
As an advocate for suicide prevention, Graham understands that having this type of conversation with your child can be difficult. But she urges parent to try, saying that it could save lives.
It's also important for parents to remember that this show carries a TV-MA rating, meaning its content is on par with a movie rated R.
In reaction to these concerns, Netflix issued a statement Monday saying that it is adding more warnings to the series.
"While many of our members find the show to be a valuable driver for starting important conversation with their families, we have also heard concern from those who feel the series should carry additional advisories," the streaming giant said. "Currently the episodes that carry graphic content are identified as such and the series overall carries a TV-MA rating. Moving forward, we will add an additional viewer warning card before the episode as an extra precaution for those about to start the series."
The
now also immediately takes online users to a page that links to the National Suicide Prevention Lifeline and other resources designed to help people thinking about suicide.
For information on how to talk to your child about suicide, click
.