New Page County recycling program creates profit, cuts costs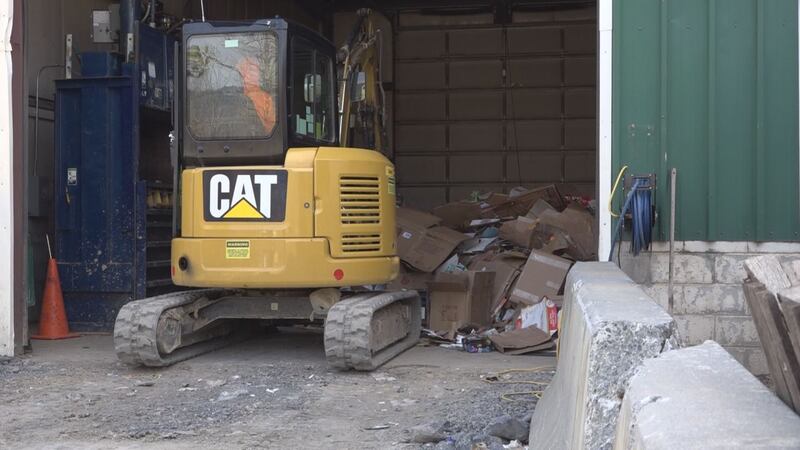 Published: Mar. 11, 2019 at 11:38 AM EDT
Issues in recycling markets have ended curbside service in many parts of the Shenandoah Valley, specifically in Rockingham County. However, in Page County, a new system is having huge financial success.
Page County used to haul their recyclables over to Shenandoah County, but the transport was not cost-efficient.
The county chose to purchase a used baler, and now uses multiple vendors for different kinds of recycling.
There are three drop-off locations for recycling items.
Each takes aluminum, metal cans, plastics, mixed paper and cardboard, and glass.
"It's working out great!" said Jeff Blevins, the solid waste operations manager. "I mean, we're actually getting paid for co-mingled plastics; we haven't done that forever!"
Great might be an understatement.
In FY2018, Page County's cost to recycle was $33,741.
In the first six months of FY2019, the cost sits at just $5,483.
It isn't just the cost that has gone down; revenue has increased as well.
In FY2018, the county earned over $50,000 of revenue.
So far in FY2019, the county has earned almost $30,000.
This means that the first six months of FY2019 have already generated more profit than the whole of FY2018.
The profits have increased year over year.
In FY2016, the county generated $11,484 of profit, compared to $15,920 in 2017. The number increased again in 2018, at $18,764.
The first half of FY2019 has already exceeded every other measured year, at $23,127.
Aside from increased profits from recycling, the county saves money if it is able to recycle waste, rather than placing it in the landfill.
Blevins explained that creating a new cell in a landfill is expensive for the county.
"If we can divert all this material from going into our landfill, of course that's saving us money off the top right there."
The recycling program is succeeding in Page County for multiple reasons.
One trick Blevins used: partnering with multiple vendors in a 150-mile radius.
"I have one vendor, Curb Star Recycling. I also use a local in Harrisonburg, Valley Paper, and we use RDS Virginia out of Roanoke," said Blevins.
Although different materials fetch different prices, with cardboard as one of the most lucrative, if almost any recyclable material is baled, it can be sold.
"If you have just mixed loads and open tops or whatever, it's too much transportation cost in it to make it viable to do," said Blevins.
The county is now considering buying a newer, better baler.
The current equipment requires manual operation with at least two people, and all materials must be loaded and sorted by hand.
"We roughly can do, especially in plastic, maybe 2 bales a day," said Blevins. "If we get this new baler we're looking at, in plastics, we can do 2 bales an hour."
Blevins hopes to educate the public about how to recycle at upcoming Page County events.
He wants to remind residents, when recycling plastics, do not leave them in a trash bag. Open the bag and put the plastics directly in the container.
Blevins also hopes to locate businesses in the area that are large producers of cardboard who are not currently recycling, and create better labeling on the current containers being used.
You can find more information about recycling in Page County
.