Northam rejects Wilt voter registration bill for second time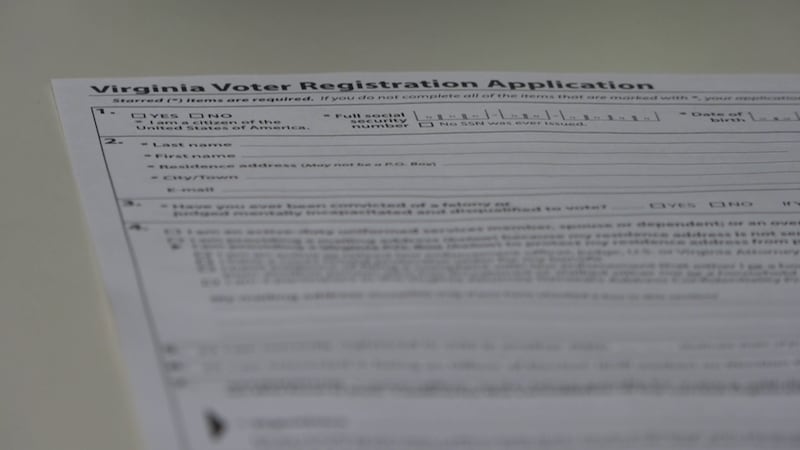 Published: Mar. 26, 2019 at 3:44 PM EDT
For the second year in a row, Governor Ralph Northam vetoed a bill which would have required people assisting others to sign up to vote to provide their own information on the paper registration form submitted to election officials.
Del. Tony Wilt (R-Rockingham), who introduced the legislation, said it was drafted based on the recommendation of voter registrars and was intended to ensure more accuracy in the process.
"All sides of the conversation claim that we want accurate registrations and we don't want to suppress voters," Wilt said. "Well, then wouldn't we want the information to be correct?"
The bill would have required people helping others to list their name, phone number and any group or organizational affiliation. It stated, however, that no registration form would be denied if it lacked such information.
Gov. Northam said the bill, which passed by party-line votes in the state House and Senate, would place an "additional, unnecessary and burdensome requirement on those facilitating or participating in voter registration drives" and restrict access to voting.
Wilt argued the bill would instead ensure more voters could participate by giving voting officials a point-of-contact for people providing incorrect information which would otherwise disqualify applications.
"The only thing I can do, and I think everyone else, is scratch our head and wonder why wouldn't you want the process to be correct?" Wilt said.
But Luke Forbes, a junior at James Madison University and member of a Democratic group on campus, felt Wilt's idea would be cumbersome on college-aged voters.
"What I see in this bill is an attempt at trying to curtail and to stop and make it harder for students to be able to register to vote," he said.
Forbes said he himself has helped hundreds, if not thousands, of students register to vote. Providing his personal information, in his view, would be a deterrent.
"If I had to do that for many different students who wanted to register, I would feel very uncomfortable with that," Forbes said.
Both the governor and Forbes also pointed to a receipt already included on voter registration forms for application collectors to give to those they are helping.
Wilt said he is unsure if he will pursue the legislation again in 2020. In the past, he's pitched other voting-related bills. One of them, which prohibits groups from compensating voting registration volunteers on the basis of the number of applications completed, was signed by the governor in 2017.