Pipeline opponents warn of economic harm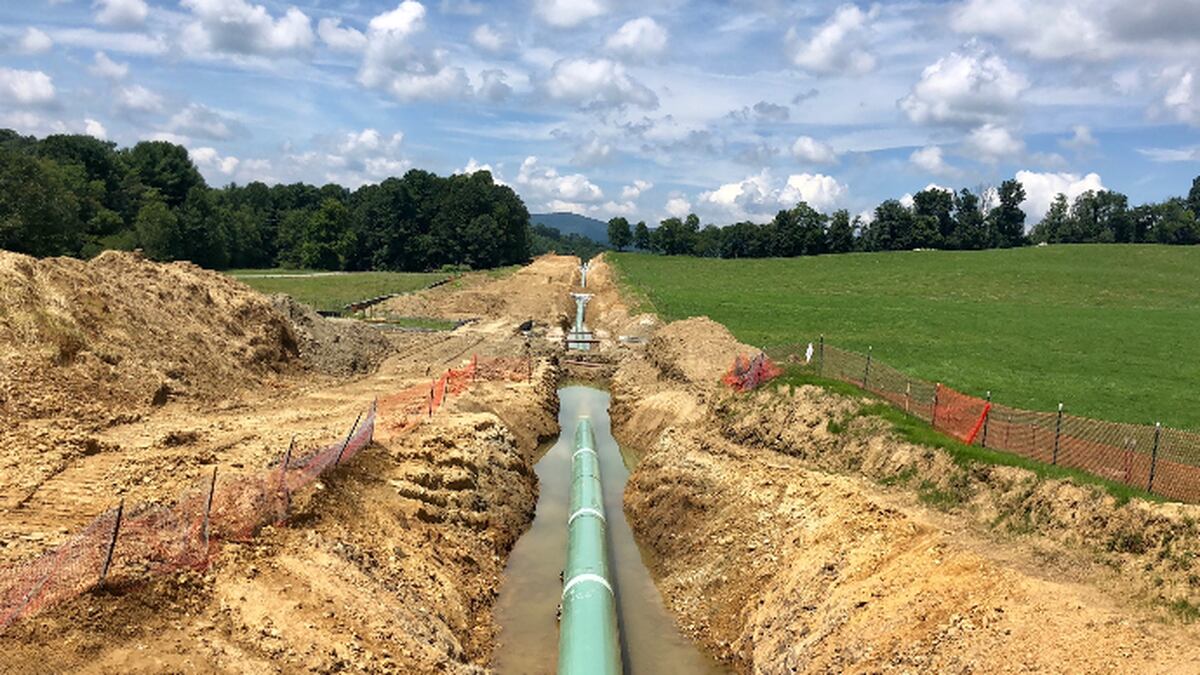 Published: Aug. 15, 2018 at 11:26 AM EDT
Opponents of two natural gas pipelines say the projects are bad for Virginia's economy.
Waynesboro's Thomas Hadwin has worked for utilities in other states. Tuesday, he joined local activist Freeda Cathcart outside the Roanoke Regional Chamber of Commerce.
They said the Mountain Valley and Atlantic Coast Pipelines aren't needed to meet demand for natural gas, won't generate permanent jobs and will raise energy costs.
"This is not a good economic deal for Virginia," Hadwin told reporters. "So why should we sacrifice our mountains, our clean water and all of those other issues just so that we pay more, and a few energy companies make more?"
"It's putting our economy in danger," Cathcart said during the news conference, "and I hope that people will pay attention, whether they are shareholders or ratepayers, and realize that we are being taken advantage of right now. And it's not fair."
The Roanoke Regional Chamber of Commerce has adopted a position of support for the Mountain Valley Pipeline, stating that "Our prosperity depends on the presence of robust transportation – education – recreation – healthcare – telecommunication – and energy infrastructure. With these building blocks in place, our economy and our quality of life are given great opportunities for growth."
A spokesperson for the Mountain Valley Pipeline responded to Hadwin and Cathcart's statements with the following comment:
While Roanoke actively supports the Mountain Valley Pipeline, not all local governments have taken similar stances. The Staunton City Council
, which had construction halted
due to a court ruling that found two key permits were not valid.