Police: Virginia dog kennel owners engaged in bestiality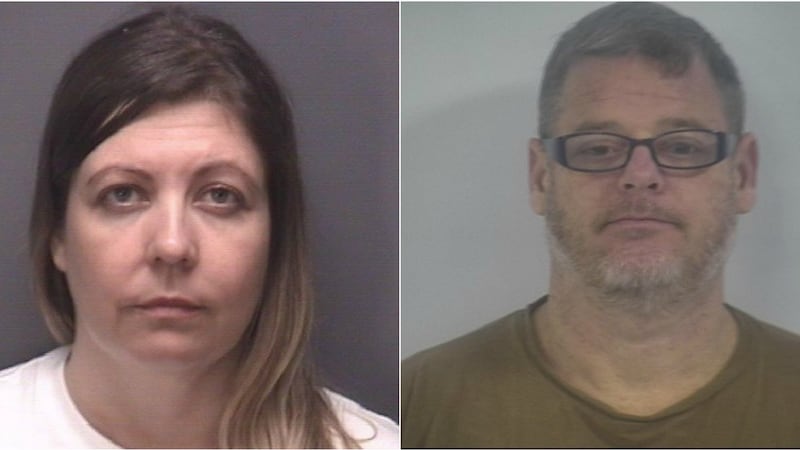 Published: Oct. 17, 2018 at 6:14 PM EDT
Police in Virginia say a couple who owned a dog kennel engaged in bestiality caught on video.
Citing a Monday release from Suffolk police,
42-year-old Christina Patterson was charged with multiple counts of bestiality and animal cruelty more than a year after the investigation began.
any state charges against 47-year-old Richard Allen Patterson cannot proceed until his federal firearms charges from July 2017 are resolved.
An investigator in the firearms case obtained a search warrant that
of the videos. The Virginian-Pilot
the Pattersons owned Imperial K-9 LLC until shortly after police began the bestiality investigation. At that time, her lawyer Nicholas Renninger said she had received death threats.
The newspaper didn't include comment Monday from Patterson or Renninger.