Proposal calls for CSX to pay $2.2 million over derailment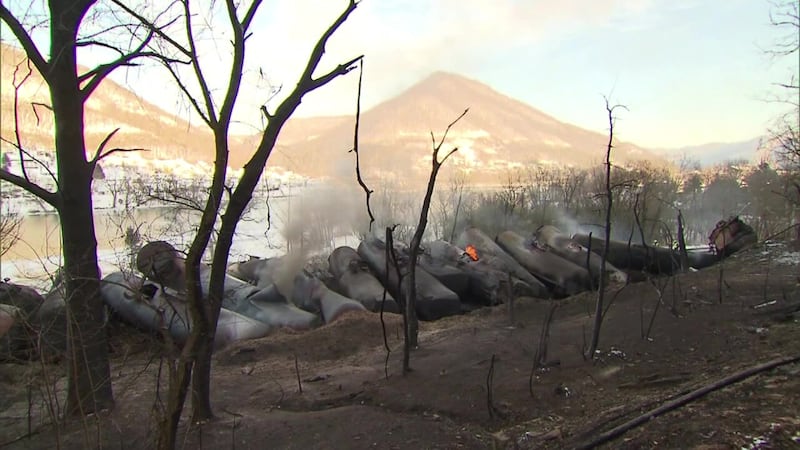 Published: Jul. 24, 2018 at 3:59 PM EDT
Federal officials have announced a $2.2 million proposed settlement with CSX Transportation to resolve the company's liability for water pollution violations stemming from a train derailment that caused an oil spill in West Virginia.
The U.S. Environmental Protection Agency, the Justice Department and the state of West Virginia announced the settlement Tuesday. Terms call for CSX to pay $1.2 million to the federal government and $1 million to West Virginia. Federal officials say they hope the fines deter similar incidents.
"Federal law requires the transport of oil through communities like Mount Carbon to be done safely, whether by rail or any other mode. When accidents happen and public health or the environment is harmed, the Justice Department will respond with strong action in close coordination with our federal and state partners," said Acting Assistant Attorney General Jeffrey H. Wood for the Justice Department's Environment and Natural Resources Division. "Today's settlement imposes serious fines under the Clean Water Act for the 2015 CSX train derailment in West Virginia and seeks to deter similar incidents from happening in the future. I applaud the joint efforts of DOJ, EPA, and the State of West Virginia on this case."
The CSX train was carrying 3 million gallons of crude oil when 27 cars derailed Feb. 16, 2015 in Mount Carbon. The resulting explosions and fires destroyed a home and led officials to declare a state of emergency as they evacuated nearby residents and shut down water intakes.
Twenty cars leaked crude oil.
The derailment shot fireballs into the sky, burned down a nearby house and caused fires on the ground that smoldered for days.
The Federal Railroad Administration said the derailment was caused by a broken rail.
In response to federal and state orders, CSX Transportation has taken steps to remedy the damage and disruption caused by the oil spill. Separately, under a state-negotiated provision, CSX Transportation will help improve surface water quality in the area impacted by the oil spill through a contribution of $500,000 to a state-administered fund to upgrade a water treatment facility in Fayette County, West Virginia.