Concerned community members write letters opposing ensuing pipelines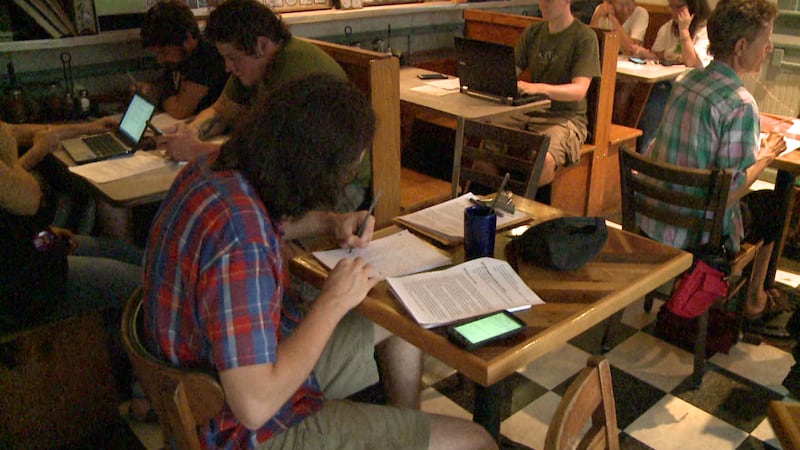 Published: Jul. 27, 2017 at 10:51 PM EDT
As protests against the Mountain Valley Pipeline and the Atlantic Coast Pipeline continue here in the Valley, one group is choosing to express their concerns by mail.
The Rockingham Alliance for the Protection and Transformation of Resources and Society (RAPTORS) wrote letters at the Little Grill Collective in Harrisonburg on Thursday night to environmental agencies, including the Department of Environmental Quality.
They said it's an effort to get as many pipeline opponents as possible on public record.
"We want to show up for the folks who's backyard it's running through. We want to show up for under served communities who don't have a choice, who have been run through this same ringer over and over. History repeats itself and we don't need to do it again," said RAPTORS member Josh Vana.
The group argues the pipelines, which could go through Augusta County, will affect quality of life including drinking water.
The Federal Energy Regulatory Commission (FERC)
last week stating the Atlantic Coast Pipeline can be built "safely and with minimal long-term impacts to the environment."