Rockingham County container sites see more items as towns ditch curbside recycling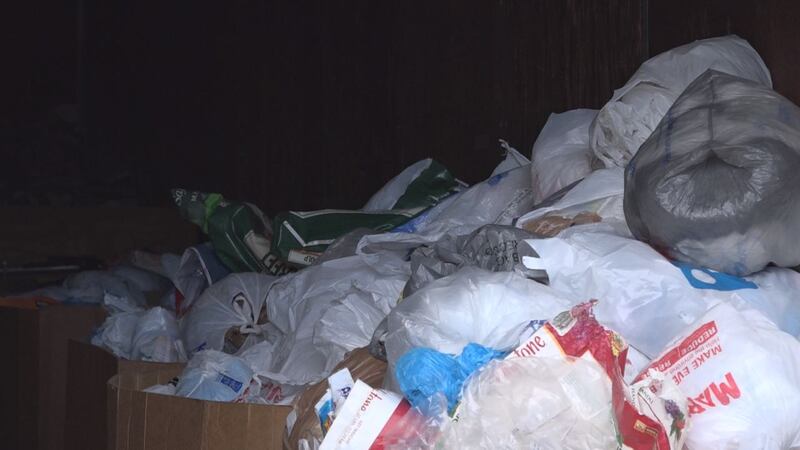 Published: Jan. 9, 2019 at 1:20 PM EST
A growing list of localities in the Valley are ditching curbside recycling. However, just because it is not being picked up from your home or business doesn't mean you can't recycle.
Broadway, Timberville, and Dayton have all
within the last year, but some Rockingham County residents remain determined to recycle.
An employee at one of the county's container sites said she has noticed it's far busier there since local towns discontinued recycling pickup.
The decision for Broadway to eliminate curbside recycling was made
.
"We provided recycling services curbside for the better part of 20 years," said town manager Kyle O'Brien. "We were very disappointed. And that's why with town council and town staff, it was a series of many months of discussion with Waste Management."
O'Brien says one factor was that residents were charged for recycling whether they participated or not.
"We were under 50% of people that were actually using it on a weekly basis," said O'Brien.
He also explained that since Broadway's decision, Waste Management has discontinued curbside recycling service to that area entirely.
There is a recycling station a couple miles outside of Broadway, and some people drive from further outside the town to drop off their items.
L.R. Moomaw brings cardboard from his local business, Route 11 Equipment Sales.
"I am probably going to spend at least an hour and a half to break it down, load it, fasten it so it doesn't blow off," said Moomaw.
The Rockingham County Container Sites take all kinds of recyclables.
"Trash, aluminum, cans, motor oil, cardboard, plastic, I guess anything that is not too bulky that you don't have to take to the landfill," said Moomaw.
O'brien hopes the curbside service in Broadway won't be gone forever. He said there has been pushback from residents about the decision.
"Things may change. but for right now with the current market conditions, it just made sense to discontinue that service unfortunately."
The nearby town of Timberville's services were discontinued by Waste Management in November; the town manager said they are continuing to search for other solutions to allow residents to continue to recycle.
Other container sites in Rockingham County are located at:
15163 Bergton Road (Bergton location)
15836 Old Spotswood Trail (Elkton location)
142 Mayland Road (Mauzy location)
10748 Waggy's Creek Road (Waggy's Creek location)
1005 20th Street (Grottoes location)
Items that are not accepted at these sites include any household chemical products, large appliances (refrigerators, air conditioners), personal care items, carpet, weapons, or plumbing fixtures.
You can find the hours of operation of each site here: https://www.rockinghamcountyva.gov/452/Container-Sites