Second pipeline protester faces felony charge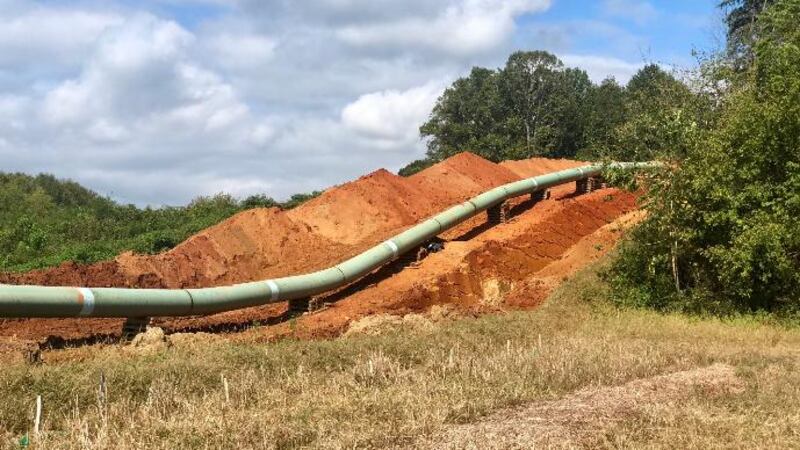 Published: May. 7, 2019 at 7:48 PM EDT
A second Mountain Valley Pipeline protester has been charged with a felony in West Virginia.
The Bluefield Daily Telegraph cites Summers County Magistrate Court records in reporting that 19-year-old Jeremy Edwards is charged with threats of terrorist acts and property destruction, both felonies, as well as obstruction and trespassing, which are misdemeanors.
According to Appalachians Against Pipelines, Edwards barricaded himself inside a section of a natural gas pipeline Monday morning in Summersville, West Virginia.
In a Facebook post, the group says the "unfounded, trumped up" felony charges are an extreme attempt to "silence resistance" to the "disastrous project."
A spokesperson for Mountain Valley Pipeline provided the following statement Monday afternoon:
"While we appreciate the support we have received across the region, we understand that the efforts and progress we have made to plan and design a pipeline route that will protect cultural and historic resources, as well as preserve sensitive and environmental species, may not satisfy those opposed to underground, natural gas infrastructure. We respect the opinions of those who are opposed to the MVP project and, most importantly, we want to ensure everyone's safety throughout the various phases of the construction process."
Another protester was charged on April 25 with threats of terrorist acts after locking himself on equipment at a pipeline worksite.
The Mountain Valley Pipeline is a 300-mile (483-kilometer) natural gas pipeline that is being constructed in West Virginia, Virginia and North Carolina.