South Main car dealerships host second annual Motor Mile Trunk or Treat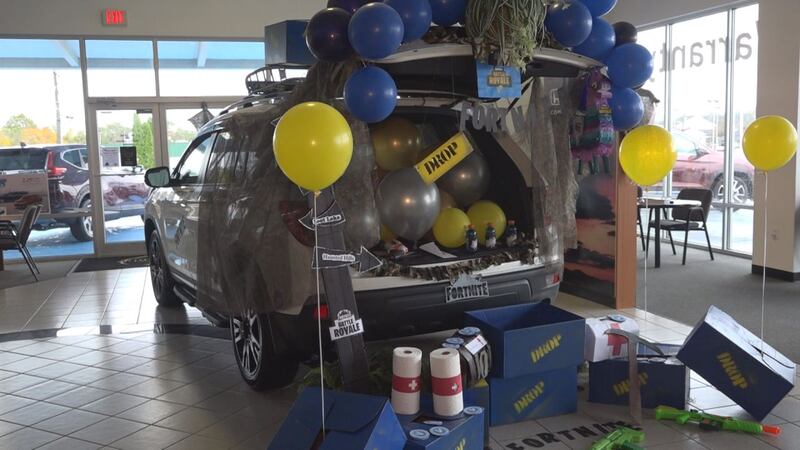 Published: Oct. 31, 2019 at 6:14 PM EDT
Several South Main car dealerships hosted the second annual Motor Mile Trunk or Treat this Halloween.
Harrisonburg Honda, Hyundai and Ford, Steven Toyota and Kia and Bob Wade Subaru all hosted a trunk or treat from 5:00 p.m. to 7:00 p.m.
Bryan Horne, an employee at Harrisonburg Honda, said last year they had about 450 trick-or-treaters. He expected that number to double this Halloween.
"I have a lot of fun. I have as much fun with the adults as I have with the children," Horne said. "We have a lot of fun. Everybody's dressed up, you get to see all the stations that were set up in all the stores."
At Harrisonburg Honda, each trunk had a different theme from classics like Star Wars and Batman, to a current favorite: Fortnite.