Trucking companies oppose proposed I-81 tolls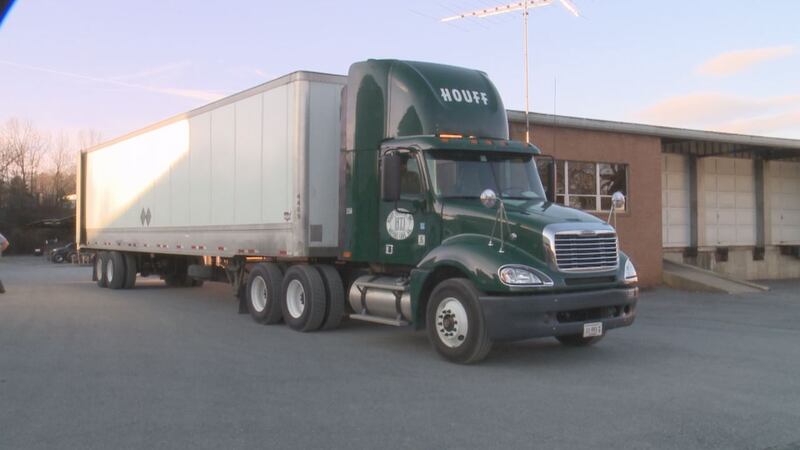 Published: Jan. 28, 2019 at 10:43 PM EST
The
has support on both sides of the aisle in General Assembly, but not everybody is for it.
The planned improvements to the interstate would cost more than $2.2 billion, and revenue to pay for that would come from
. The tolls, as planned in the current draft of the bill, would not impact commuters, but will impact those who drive longer distances on I-81.
For cars, a $25 toll is proposed with a possible $30 annual pass for cars only. The proposed toll for trucks is $50. Tolls would be applied to an vehicle that travels through two tolling stations, which would be spread out over long distances on the interstate.
Where exactly the cameras would be placed is unclear.
Houff Transfer, Inc. in Weyers Cave is worried that these tolls could bring a negative impact to the local economy by hitting truckers especially hard.
"It's going to affect the people on I-81 that live in the area because cost of goods will go up," Houff Transfer Director of Safety and Risk Management Alan Caviness said. "We will not foot the whole bill, we can't, we can't afford to. It'll cause a lot of congestion because there will be diversion off I-81 to the side roads."
Caviness said that the Virginia Trucking Association supports increased taxes as an alternative to the tolls.
A bill to do that was
last year and passed in the Senate. Essentially, a 2.1% sales tax would be levied on any fuel sold by a distributor in specific Virginia Planning Districts and the revenue would go to a transportation fund set up specifically for I-81 improvements, much like the proposed fund from tolls.
However, after public meetings for a year, Republican Sens. Mark Obenshain of Rockingham County and Charles Carrico of Grayson County, along with the support of Sens. Emmet Hanger (R-Augusta County), Sen. Jill Vogel (R-Fauquier County), and Del. Richard Bell (R-Staunton) joined Democratic Governor Ralph Northam to announce the current plan relying on tolls.
According to VDOT, trucks account for 20 to 30 percent of the traffic volume on I-81 in the Shenandoah Valley.
The improvement plan is before the General Assembly this year.
You can read the full I-81 Corridor Improvement Plan
.