Two Valley cities make '9 Craft Beer Towns in Virginia You Need To Visit' list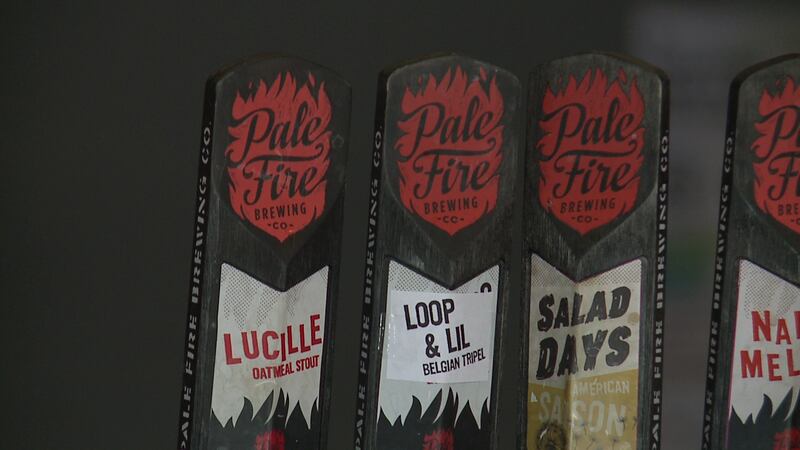 Published: Mar. 16, 2017 at 5:32 PM EDT
Harrisonburg and Staunton are two craft beer towns in the Commonwealth that you need to visit. They recently made the
released by Virginia's official Travel Blog.
Among the lists of breweries to check out is Pale Fire in Harrisonburg.
Tim Brady, founder of the company, says it's great for the Shenandoah Valley to get recognized for their craft beers. He says they see customers all the time from all across the state and beyond.
When deciding where to start the brewery, several things drew him to Harrisonburg.
"Quality of life is fantastic in the Shenandoah Valley, great resources, the water is really clean, which is really important for making beer, but really, it's the people, the people are fantastic and very supportive," he said.
Brady added he hopes the list will help bring even more people to the Valley. Waynesboro and Winchester also made the list as honorable mentions.
Craft brewing is a booming industry in Virginia. You can learn all about that in a
and about the
.
Among the other breweries listed by the Virginia Travel Blog in our area are:
• Three Notch'd Brewing Company
• Brothers Craft Brewing
• Shenandoah Valley Brewing Co.
• Redbeard Brewing Company
• Queen City Brewing
You can find the full list and links to learn more about all those breweries and more
.
The list also highlights local attractions and restaurants like Staunton's Camera Heritage Museum and Harrisonburg's Food.Bar.Food.