U.S. Senate passes bill to fight opioid abuse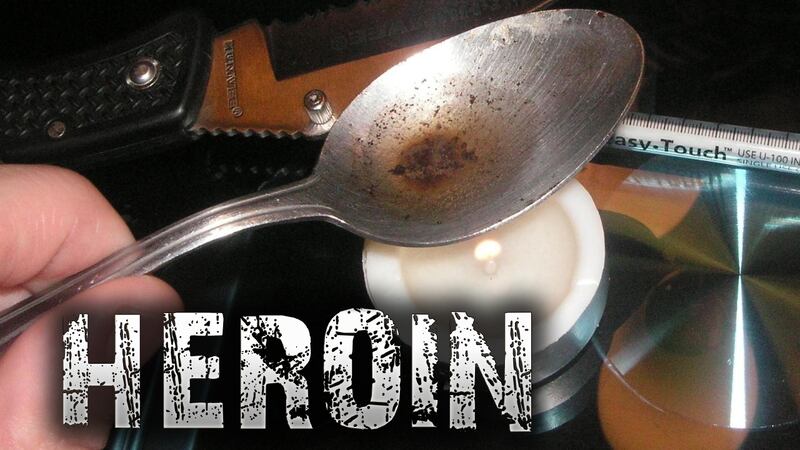 Published: Mar. 10, 2016 at 1:49 PM EST
The U.S. Senate passed a bipartisan bill to fight opioid abuse.
The
Comprehensive Addiction and Recovery Act
(CARA) will provide additional resources, including education efforts, to prevent heroin and prescription opioid abuse and overdose. In 2014, heroin and prescription drug overdoses led to the deaths of 728 Virginians, surpassing the number killed in car crashes, according to Senator Mark Warner.
Nationwide, heroin and opioids account for approximately 25,000 deaths per year, according to Senator Tim Kaine.
Part of the bill authorizes more than $300 million over five years in federal grants to state and local programs aimed at strengthening treatment for addicts and expanding prevention efforts. In order to curb the number of people who illegally receive multiple prescriptions for painkillers, often from multiple doctors, the bill also improves prescription drug monitoring programs. Additionally, the legislation will help save lives by expanding access to overdose-reversal drugs, like Naloxone, for law enforcement and other first-responders.
The bill is now heading to the U.S. House of Representatives.
Continue reading below for full statements from Virginia and West Virginia Lawmakers.
Virginia Senator Tim Kaine:
"Across Virginia, we continue to see the tragic consequences of opioid abuse on our communities. I hear from parents who lost children to overdoses, law enforcement officers who face increased drug-related crimes, and people coping with addiction who struggle to get help. Their stories led me to fight this epidemic at the federal level and we saw today that there is a strong consensus in the Senate that we must act. This bill will increase drug treatment services to help get people back on their feet and give first-responders and law enforcement the resources they need to save lives. I look forward to continue working in the Senate to advance commonsense legislation that can build on the measures in today's bill,"
Virginia Senator Mark Warner:
"Prescription drug and heroin abuse is devastating families and communities across the Commonwealth. We need to improve treatment for individuals who are suffering from addiction, but also strengthen programs that teach prevention," Sen. Warner said. "This bill not only focuses on treatment and prevention, but also recognizes the reality of this dire situation by expanding access to overdose-reversal drugs for first-responders. While this is a good step forward, I hope Congress can continue to work together in a bipartisan way to ensure that this bill is fully funded so we can save lives and end this epidemic."
Virginia Attorney General Mark Herring:
"Passage of CARA is a big step forward in addressing what has become a national epidemic of prescription drug and heroin abuse and overdose. If anything cried out for bipartisan action it is this 'all hands on deck' moment, and my only regret is that these resources come too late for thousands of families in Virginia and throughout the country who have already lost a loved one to addiction. Every day I read about another Virginian, often a young person with their whole life ahead of them, who lost their life to a heroin or prescription drug overdose. It's heartbreaking to read these stories and to talk to the parents, family, and friends of these people who never thought anyone in their family would be touched by addiction, but now are trying to carry on in the face of such a tremendous loss. I really appreciate Senator Warner and Senator Kaine's support of the bill and their hard work on this issue. Senator Kaine's specific provision to prevent abuse and misuse of prescription drugs by older Americans is a creative solution to an under-recognized aspect of this problem, and I look forward to the Senate moving forward on his Naloxone co-prescribing proposal as soon as possible. Passage of CARA, along with the General Assembly's inclusion of $11 million in state funding for treatment and recovery in the proposed state budget, is really encouraging to see. This is a public safety and public health crisis and it calls for a response that includes treatment, education, and prevention alongside enforcement."
West Virginia Senator Shelley Moore Capito:
"Passage of the bipartisan Comprehensive Addiction and Recovery Act is a good first step in the national response to the drug epidemic that is harming communities and families across the nation. By focusing on improving and growing existing treatment and recovery programs, expanding prevention and education, and intensifying efforts to reduce the number of overdoses, this comprehensive bill will make a real difference in the lives of West Virginians. Going forward, we must continue to build on today's progress. At the federal level, I remain focused on issues at the heart of this epidemic, including overprescribing, neonatal abstinence syndrome and the availability of treatment services. Until our families and communities are no longer struggling daily with the impacts of this epidemic, our efforts to address it must continue."
West Virginia Senator Joe Manchin:
"The Senate's passage of CARA is a good first step in our fight to end the opioid epidemic, but more needs to be done," Senator Manchin said. "I am glad that my consumer education amendment to ensure that advocacy groups have access to funds they need to raise awareness about the risks of opioid addiction and overdose was included in the final bill. Unfortunately, that is just one step in the fight to stem this epidemic. We need to fight this epidemic on all fronts. I introduced four other amendments that would have strengthened the bill further to ensure it was truly comprehensive. I will continue to fight for my other measures that will put real resources behind this fight to end the opioid epidemic because this fight is one we must win."