Valley 1st grader becomes national semi-finalist in handwriting contest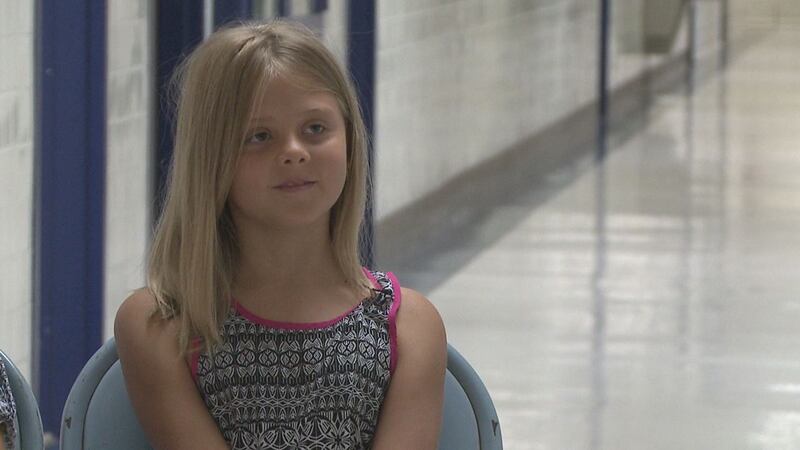 Published: Jun. 7, 2017 at 12:02 PM EDT
Even though there is technology in schools everywhere today, an Ottobine Elementary School 1st grader is being recognized in the Commonwealth and across the country for her handwriting.
Mya Gauldin is a national semi-finalist in the 26th annunal Zaner Bloser National Handwriting Contest.
Partcipating schools hold their own handwriting contests, then grade-level winners go to the state level, where a public and private school grade-level winner is chosen from each state.
After that, 18 semi-finalists are selected from more than 250,000 entries. Finally, nine grade-level champions are then chosen.
"I just found out about the national [award today]," said Mya's mother, Jennifer Gauldin, at an assembly Wednesday where Mya was honored.
Zaner-Bloser, a text-book company, sponsors the contest and requires students to write the phrase: "The quick brown fox jumps over the lazy dog," as it has all the letters of the alphabet.
Students in kindergarten through second grade submit print handwriting, but Mya's mother says cursive is still important for her kids.
"I work with both my children to write their names in cursive because you need that for documents," said Jennifer Gauldin, Mya's mother.
You can look at Gauldin's handwriting sample in the 'Related Documents' section of this page below.