Valley students raising money to purchase books for Maasai girls' school in Kenya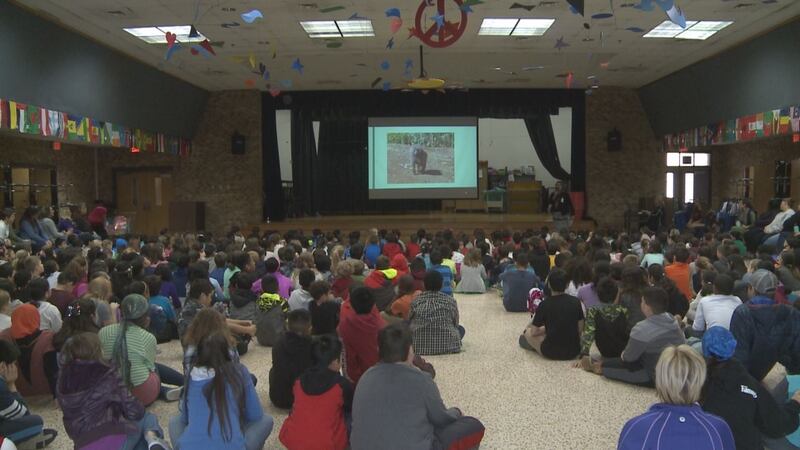 Published: Feb. 12, 2018 at 12:51 PM EST
Every year, Stone Spring Elementary, in Harrisonburg, holds a school-wide reading program in February.
This year, from the 12th to the 16th, they're partnering with Nasaruni Academy in Kenya to donate books to young girls working to gain an education in a culture where they are traditionally married off very early.
The
was founded back in 2013. EMU Professor Tracey Hough created a partnership with Stone Spring Elementary to purchase books with donated money.
This year's theme is "Genres Around the World."
"To create lifelong readers, you have to find some joy in reading, and so to find your favorite genre helps to create that joy," said Chandra Palmer, a Reading Specialist.
The girls at Nasaruni Academy didn't have any books back in December.
"When they had zero books, I kinda felt sad," said Keyon, a third grader. "I hope I get money, so I can give them books."
They'll vote for their favorite genre.
"We're going to count our pennies, and we're going to decide how many books we can buy from that genre," said Palmer.
The goal is to buy books with cultural relevancy for the African girls.
"We want stories that they'll relate to, so stories about things they'll see in their own backyard. So instead of seeing cows, they see zebra," said Dr. Tracy Hough.
One student thinks comedy books will win the poll.
"My favorite is Captain Underpants. It could be a possibility at winning!" said Eli, a third grader.
Professor Hough says she's thrilled with any donated books, and the Maasai girls will be too.
"They are hungry for literacy and they realize the power of books," said Dr. Hough.
If you're interested in helping the Nasaruni school in Kenya, there is a fundraiser called "Empty Bowls" on March 16th at Harrisonburg High School.
The proceeds from Empty Bowls willl go to buiild a permanent kitchen for the girls in at the academy. The event includes dinner, a silent auction, and a Maasai fair trade artists market.
You can purchase tickets at
.