Virginia tourism programs receiving nearly $1 million in grants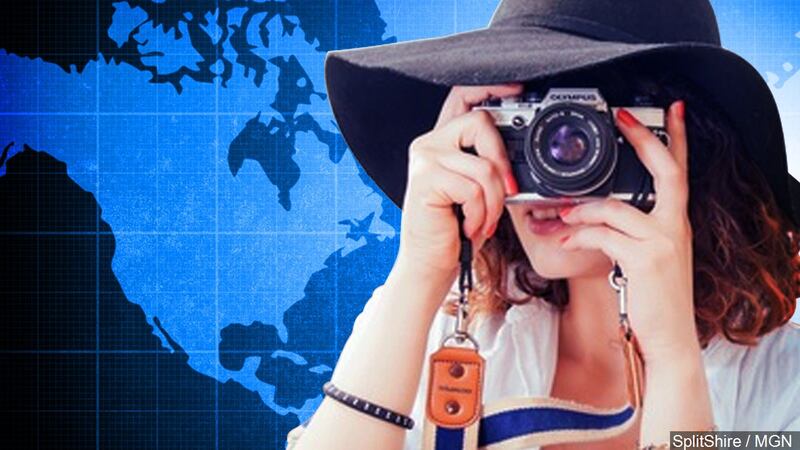 Published: Sep. 21, 2016 at 4:06 PM EDT
Nearly a million dollars will be going to local tourism initiatives throughout the Commonwealth of Virginia as part of a grant program announced by Gov. Terry McAuliffe.
---THE GRANTS AND HOW THEY WORK---
The grants are part of Virginia Tourism Corporation's (VTC) Marketing Leverage Program (MLP) and are designed to help local and regional tourism entities attract more visitors by leveraging local marketing dollars, and they will ultimately impact at least 159 other statewide tourism entities.
Through the MLP, local organizations must match state grant funds by a minimum of two to one to support marketing projects in order to receive funding. This funding cycle, local partners will match VTC grant dollars with more than $2.3 million, providing more than $3.2 million overall in new marketing efforts to increase visitation to Virginia.
"The grants offered by the Virginia Tourism Corporation's Marketing Leverage Program provide tourism businesses with a powerful funding resource to market themselves to travelers both across the United States and internationally," said Governor McAuliffe. "These funds provide localities and businesses across the Commonwealth with the necessary resources to continue to attract visitors and increase demand for Virginia products in the global marketplace. We will continue to support and expand our tourism outreach to spur growth for our communities and small businesses as we build the new Virginia economy."
---WHAT THE GRANTS ARE DESIGNED TO DO---
VTC's Marketing Leverage Program is designed to increase visitor spending by leveraging limited marketing dollars, stimulating new tourism marketing through partnerships, and extending the "Virginia is for Lovers" brand. A minimum of three Virginia entities must partner financially to apply for a grant. Partners may consist of Virginia cities, towns, counties, convention and visitors bureaus, chambers of commerce, other local or regional destination marketing organizations, private businesses, museums, attractions, cultural events, and other tourism-related entities. In total, VTC awards approximately $1.9 million annually – matched and leveraged, on average, three to one by partner dollars.
"These grants are significant for the Virginia tourism industry, as more than 70 percent of tourism businesses have annual marketing budgets of less than $10,000," said Secretary of Commerce and Trade Todd Haymore. "Every dollar invested in these grants resulted in $16 of direct visitor spending. Additionally, marketing campaigns receiving MLP grant funds increased visitation by 15 percent. This kind of effective marketing results in more travelers coming to Virginia to stay longer and spend more money, injecting critical dollars into our economy."
---TOURISM IN VIRGINIA---
Tourism is an instant revenue generator for Virginia. In 2015, tourism generated $23 billion in revenue, supported 223,100 jobs and provided $1.6 billion in state and local taxes for the Commonwealth. Dollars invested in tourism are proven to provide a five to one return in tax revenue for Virginia, and grant awards and matching funds provide a stimulus to localities seeking to increase tourism visitation and revenue. For more information on the Virginia tourism industry, please visit the link in the Related Links section.
---NEXT ROUND OF GRANTS---
The next round of VTC Marketing Leverage Program grants are now open and are due on November 30, 2016. Localities interested in applying may visit www.vatc.org (clickable link provided in the Related Links) for more information.
---ALL RECIPIENTS OF THE GRANTS---
For highlights from the Valley, look for 'A Bright New Day in Winchester,' 'Shenandoah Beerwerks Trail,' 'Story Telling in Virginia's Blue Ridge,' and 'This Is Our Rush Hour: Shenandoah County Marketing Campaign.'
The top line represents the Tourism Initiative, second line is the locaity/organization, and third line is the amount of the grant award:
• 2016 Norfolk Festevents Marketing
Norfolk Festevents, Ltd.
$ 50,000
• A Bright New Day in Winchester
Winchester-Frederick County Tourism
$ 48,134
• A New Path To Jefferson: Developing a Tourism Friendly Website for Thomas Jefferson's Poplar Forest
Thomas Jefferson's Poplar Forest
$ 10,000
• Abingdon Arts in Profile
William King Museum of Art
$ 10,000
• America's Historic Triangle Welcomes American Revolution Museum At Yorktown
Jamestown-Yorktown Foundation, Inc.
$ 50,000
• artoberVA 2016
CultureWorks
$ 18,340.50
• Brand USA 2016 Program for China and the UK
Arlington Convention and Visitors Service
$ 14,907
• Clarke County Fall Studio Tour
Clarke County Economic Development and Tourism
$ 5,000
• Coastal Virginia Social Media Marketing Campaign
Coastal Virginia Tourism Alliance
$ 6,665
• Coastal Virginia: The Birthplace of American Cuisine
Professional Hospitality Resources, Inc.
$ 50,000
• Expanded Market Promotions for Mountains of Music Homecoming
The Crooked Road
$ 50,000
• Find it in Radford 2016
Radford Visitor's Center
$ 4,839
• From Freedom to Flowers: Bringing Visitors to Roanoke through the Art of Attraction
Taubman Museum of Art
$ 25,000
• Gather, Learn & Grow on Floyd's Blue Ridge Plateau
Festival Farm Productions LLC - Chantilly Farm
$ 5,000
• Giles County Outdoor Destination Campaign
Giles County Tourism
$ 21,177
• GO St Paul! Gathering Opportunity
Saint Paul Tomorrow
$ 3,738.50
• Go to Town! Tourism Brand Launch Campaign
Montgomery County Regional Tourism Office
$ 15,000
• Halifax County African American Heritage & Cultural Trail
Halifax County Department of Tourism
$ 2,250
• Halifax County Restaurant Week
Town of South Boston
$ 2,000
• Historic Downtown Wytheville: Gateway to Adventure
Wytheville Convention & Visitors Bureau
$ 50,000
• Let The Heart of Appalachia Call You Home
Heart of Appalachia Tourism Authority
$ 50,000
• Martinsville Speedway
Martinsville Speedway
$ 50,000
• Nottoway Visitor Packets
Downtown Blackstone, Inc.
$ 3,809
• Public Relations and Native Advertising Campaign 2
Abingdon Convention and Visitors Bureau
$ 25,000
• PUSH! Film Festival Marketing Program
Believe in Bristol
$ 5,000
• Radio Bristol – Crooked Road Radio Program
Birthplace of Country Music
$ 10,000
• Richmond Region Outdoor Lifestyle Video
Richmond RegionTourism
$ 10,000
• Riverside Center is for Theater Lovers
Riverside Center for the Performing Arts
$ 10,000
• Roanoke Go Outside Festival
Roanoke Go Outside Festival
$ 6,750
• Seasonless Sensation: A Return to Abingdon
Barter Theatre
$ 10,000
• Shenandoah Beerwerks Trail
Staunton CVB
$ 50,000
• Shocktober Takes Over October
Paxton Campus
$ 10,000
• Southwest Virginia Craft Beer Marketing Initiative
Bristol Convention & Visitors Bureau
$ 10,000
• Southwest Virginia Wine Trail
Heartwood
$ 5,000
• StayVA.org Website
Bed & Breakfast Association of Virginia
$ 23,926
• Story Telling in Virginia's Blue Ridge
Visit Virginia's Blue Ridge
$ 50,000
• Summers in Pulaski
Town of Pulaski
$ 3,750
• This Is Our Rush Hour: Shenandoah County Marketing Campaign
Shendandoah County
$ 50,000
• Virginia Capital Trail Video Marketing
Virginia Capital Trail Foundation
$ 10,000
• Virginia is for "Opera" Lovers: Fall in Love with Opera AND Virginia
Virginia Opera
$ 50,000
• Virginia Wine and Brine
Chatham Vineyards
$ 21,000
• Virginia's Artisan and Oyster Trails - Responsive & Visible
Artisans Center of Virginia
$ 10,000
• Visit Mecklenburg Website Reimagining and Launch
Mecklenburg County Tourism Office
$ 10,500