Waynesboro woman gets back her independence with guide dog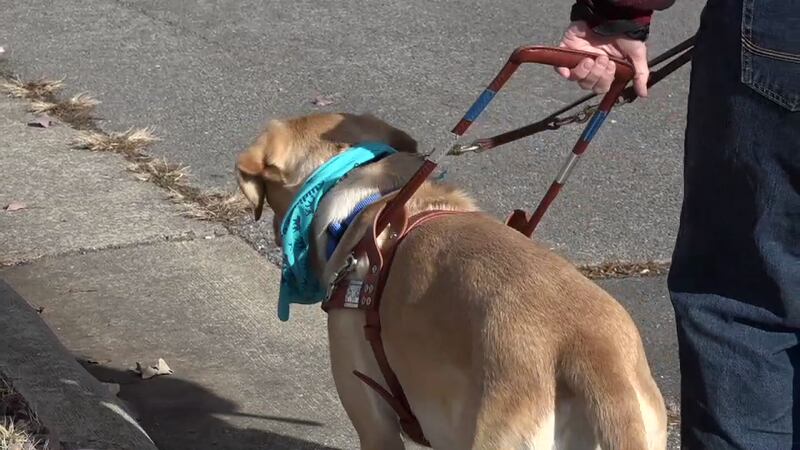 Published: Dec. 19, 2017 at 6:41 PM EST
In Waynesboro, a woman recently welcomed a furry companion to her life to help her navigate the world.
Claire Kennedy and her new guide dog Dusty recently graduated from Guiding Eyes for the Blind.
Kennedy began to lose her sight when she was 18 when she was diagnosed with retinitis pigmentosa -- a genetic condition that gradually causes loss of eyesight.
Kennedy said that getting Dusty was a decision she made so she did not have to be as dependent on others or be afraid to get around.
Kennedy said with Dusty's help she will be able to regain some of her independence.
"That is my goal, my hope, so I can get involved with some more things, on getting here and there without having - I'm going to still need assistance but I don't have to depend on people to take me there," said Kennedy.
Kennedy said that when Dusty is on the job, they are two partners and when Dusty is off the clock they are two girlfriends.