West Virginia launches effort to tackle opioid use in high school sports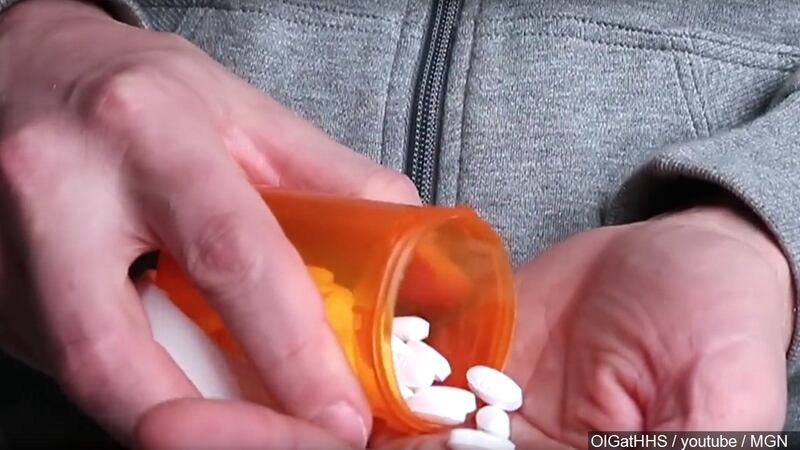 Published: Jul. 29, 2016 at 2:50 PM EDT
West Virginia Attorney General Patrick Morrisey announced on Friday that his office has teamed up with several groups to tackle the issue of opioid use in high school athletics.
The initiative, according to Morrisey's office, will feature a mix of educational fliers, public service announcements and speaking events statewide. It will involve separate partnerships with the West Virginia Secondary School Activities Commission, West Virginia Board of Medicine and the West Virginia Physical Therapy Association among other groups.
"Everyone has a vested interest in the health and safety of our state's students," Attorney General Morrisey said. "Many people think injuries are the biggest threat student athletes will face, but reality shows the medicine they're prescribed after an injury could present another danger."
The announcement represents an increasingly crucial push for West Virginia, where student athletes will begin fall practice Monday as the state continues to wage battle against a substance abuse epidemic deadlier than any other in the nation.
A University of Michigan study found 21 percent of male athletes and 14 percent of female athletes will suffer a sports-related injury in a given year. It also concluded that adolescent male athletes are twice as likely to be prescribed opioid painkillers and four times more likely to abuse the pills than non-athletes.
"It's critical that people get an understanding as to how serious and dangerous these drugs can be," said Robert C. Knittle, executive director of the state Board of Medicine. "I applaud Attorney General Morrisey's efforts in getting this information out and educating everyone about this serious situation. New research continues making us aware of the dangers of this particular class of drugs."
Opioid painkillers may temporarily relieve pain, but do nothing to address the underlying injury and can have serious side effects. The medication also carries striking similarities to heroin.
The Attorney General and his partners worry the unnecessary usage of opioid painkillers to treat athletic injuries could lead to increased dependence, abuse and addiction. In fact, a New York University study found, "three-quarters of high school heroin users started with a prescription opioid."
This initiative will push other forms of pain management. Alternatives include physical therapy, non-opioid painkillers, acupuncture, massage therapy and over-the-counter medication.
"We're honored to be involved in this timely and essential initiative," said Carrie Abraham, president of the state's Physical Therapy Association. "WVPTA is eager to begin collaboration with Attorney General Morrisey and our other partners to provide safe and effective alternatives to opioid pain management. With fall sports schedules getting into full swing, this information is critical to get into the hands of parents, coaches, players and practitioners to set our injured athletes up for a healthy recovery and return to sport."
Parents and caregivers are urged to discuss alternative treatment plans with their child's healthcare provider. If an opioid proves necessary, they are encouraged to strictly use the medication as directed, closely monitor their child's use, safely dispose of any unused pills and talk about the inherent dangers of misuse, abuse and sharing.
"Those pills strike fear in you," said Capital High Football Head Coach Jon Carpenter. "I think any coach would support an initiative that would keep his players from getting addicted to such a drug."
In 2015, West Virginia recorded approximately 686 drug overdose deaths, including 598 opioid-related fatal overdoses. That's one year after West Virginia led the nation in drug overdose deaths at a rate of 35.5 per 100,000 people.
Reversing that trend has been a top priority for the Attorney General. He has fought the epidemic on multiple fronts with criminal prosecutions, increased funding, education, civil litigation, multi-state initiatives, new technology and engagement with the faith-based community.
___
WHSV has been tracking and working to combat the opioid epidemic for some time. You can find a special report on this subject in the 'Related Stories' section of this article (to the right if on a computer or tablet, at the bottom on a cell phone).